Honest and Accurate Psychic Phone Readings
$1.00 per Minute All of The Time!

Call or Text 1.504.316.4610
Love and Relationships |  Career and On The Job Challenges

Money and Financial Future |   Grief and Heartbreak

We Have You Covered In All Areas of Your Life!​
Our psychic service is stress-free, safe and easy to use as you do not need to download an app, sign in with your Facebook account, or buy packages! You order what you need, period!
20 Minute Phone Reading $20.00

Buy Now
30 Minute Phone Reading $30.00

Buy Now
40 Minute Phone Reading $40.00

Buy Now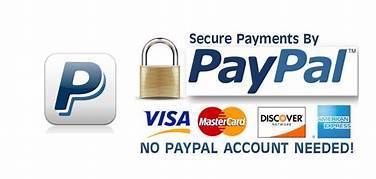 50 Minute Phone Reading $50.00

Buy Now
60 Minute Phone Reading $60.00

Buy Now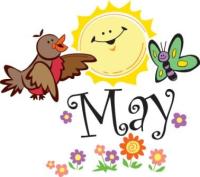 You will receive a confirmation email from PayPal that your payment was successful.
You do not need to be a member of PayPal in order to pay by credit/debit
Quick, Safe, Secure Payments
with no applications that you have to download, memberships you have to join
Just make your quick payment (your credit card info stays with you and PayPal, not us!)
Providing psychic readings on love, relationships, how he/she is feeling about you, work and career matters, money and finances, family issues, challenges with co-workers. Our readings are compassionate, to the point with no sugar-coating.
​During business hours we strive to get you in within the first hour or less of your payment. If you need help with timezones send a text to Psychic Kaye and she will help you.
Until then, thank you for choosing us as your psychic advisor service.

We are Open and Available For Phone Readings

​​

​

Monday-Friday: 9:00am-5:00pm PT

​Saturday-Sunday: 9:00am-2:00pm PT

​

Affordable Psychic Readings

If you are calling from another timezone the time would be as follows
 Mountain Time - 1 Hour Ahead
Monday-Friday: 10:00am-6:00pm
Saturday-Sunday: 10:00am-3:00pm
Central Time - 2 Hours Ahead
Monday-Friday: 11:00am-7:00pm
Saturday-Sunday: 11:00am-4:00pm
Eastern Time - 3 Hours Ahead
Monday-Friday: 12:00-8:00pm
​Saturday-Sunday: 12:00-5:00pm
For quick response text message during business hours
Our May Psychic Reading Special is a 30 minute psychic phone reading for $24.95.

Best Value Psychic Phone Readings - Accurate and Always Low Cost

You are always number #1!
It can be challenging to find the "just right" psychic reader that you not only resonate with but also feel confident with that they will be accurate and honest. We are a professional psychic service and have been supplying psychic readings to people from all walks of life since 2004.
Affordable Psychic Readings was created for not only those on a budget but those wanting an indepth psychic phone reading where your psychic reader will always be honest and will supply you with the most details, including how he/she is feeling towards you, will your financial picture improve, when will you find a job and your own personal well-being. Life can be challenging at times, particularly in the area of love. Our psychic love readings get right to the heart of the matter!
You will never be asked to join a membership, purchase packages and you won't have to worry about your credit card getting charged with re-occurring payments. Our credit card provider is PayPal and your transaction and banking information stays with them and is not given to the psychic provider. When you have made a payment we will receive a confirmation email that we have received a payment from you with your name address and which phone reading that you purchased.
Around here, we are the authentic and official Affordable Psychic Readings and you only purchase one time for the amount of time that you need, period! We decided from the very beginning to not charge per minute rates but to offer blocks of time because psychic insight and counseling can be slow and you will never have any computer cut you off. If we go over your time, it is on us, not you! We value all of our clients and sincerely take interest in their situation and the growth and beauty of each individuals life. Many of our clients have been with us for years as we have followed their lifes journey from before marriage to becoming married, starting a family and becoming empty nesters.
We liken our psychic service as being like your best friend neighbor who you always turn too in a crisis or negative life event. That one friendly neighbor who always has your back and will be with you for the long haul. We have been blessed with wonderful, loyal clients.
A Psychic Reading will Guide The Way!

Psychic Phone Readings and Email Psychic Readings
Affordable Psychic Readings​
Affordable Psychic Readings Est. 2004
For Entertainment and Inspirational Purposes Only. You must be 18+ years of age

Psychic Advisors should not be used in place of medical and mental health professionals.  If you are in an emergency situation turn to

a trusted friend,

family member and/or professional.  National Suicide Prevention Lifeline and Chat 1-800-273-8255.