Real Client Testimonials for Psychic Advisor Lady Kaye!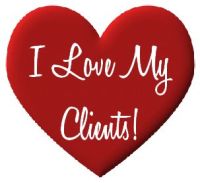 ​
The reviews listed below were not solicited by Affordable Psychic Readings
nor did any of the parties receive a psychic reading in exchange for a testimonial.  These are real testimonials by pleased customers who had a positive experience with us.

My utmost thanks to those who have submitted testimonials.  May you be blessed for blessing me.  It was an honor to provide you with the insight and answers that can help you move forward in your lives.
You are a loving caring individual.  You helped me to be relaxed and gave me hope and strength for the future.   Daphne

Lady Kaye was so accurate about me and my relationship and especially about the way I've been feeling.  She gave me good advice on what to do so I am going to give it a try!  I will definitely be calling her again for an update reading.  W.H. - Louisiana

Lady Kaye's readings are hauntingly accurate and very enjoyable.  She takes her time to give a good reading and doesn't rush to finish.  She truly knows her craft and does it very well.  Thank you for making things clearer for me!  Yours, Kathrynn

I have never spoken to a more genuine psychic.  You gave me insight, guidance, light, love and choices.  So often psychics make one prediction for your life and guarantee the outcome.  You gave me direction and showed me that life is about free will and choices. Also, in the time we spent together you made me feel like you were with me in my situation and you cared about it as much as I did.  You are not only a gifted psychic but a kind and caring person.  I have put my faith and trust in the insight you have given me.  Thank you. Myrna - New York

I have been a client of Lady Kaye's for about a year or so. She has inspired my life and influenced me to make better choices. I have received radiant chakra healings from her also. The day after I got my first healing I  hugged this very spiritual woman classmate of mine and she said there was a very good energy emanating from me. 
I know that Lady Kaye is the real deal because I have spoken to psychics before and Lady Kaye honors free will and never tries to upsell. Every time she has ever suggested I do something it has benefited me beyond measure. She charges a nominal fee for what she does. Even when I have felt hurt by another person, she helped me to feel genuine compassion for them, which is more healing than anything. She has told me when I am out of line in a caring way. She follows up out of genuine caring raher than self promotion. I just can't say enough good things and I suggest you call her no matter what your situation is.  Kristen - Washington

Thank you so much Lady Kaye for the psychic information and guidance you have given me throughout the years.  This testimonial is long overdue.  You have not only helped me understand my relationship with Bruce but also uplifted me in way's that have helped me consistently move forward in my life.  I love your sense of humor and I always know in my heart that when I need to get back on track....I just need to call Lady Kaye ​​my trusted advisor and I send you blessings that all those that need help in life will find your website. Kassandra - Louisiana

As always, spot on! I have used the psychic advisor kaye for two years and she never disappoints!
​Tiffany - Pennsylvania

​Thank you, Kaye. You are truly a gift from God and I don't say enough to you how happy I am having you as my psychic advisor. It seems like you have become a trusted friend and your psychic abilities are truly a gift to those who are struggling.
Veronica - North Carolina

Hi Kaye, it's Richard. Another great reading, to the point and your uncanny insight that reveals so much!​​

Hi Psychic Kaye.This is long overdue. I have been going to Kaye for 1-1/2 years because of many problems in my life. She has been my steady hand and her impressions, intuition has always been spot on. Thank you Psychic Kaye for all that you do.  Kirsten-Georgia
I enjoyed my reading with you today. You touched on some things that other psychics did not pick up on. I will be back!  Aaron - Louisiana
Lady Kaye...you blew me away today with things you said about my relationship and his feelings. Thank you so much for the clarity. You are the real deal! Will be back to talk with you again. Thanks so much. Joe - Utah